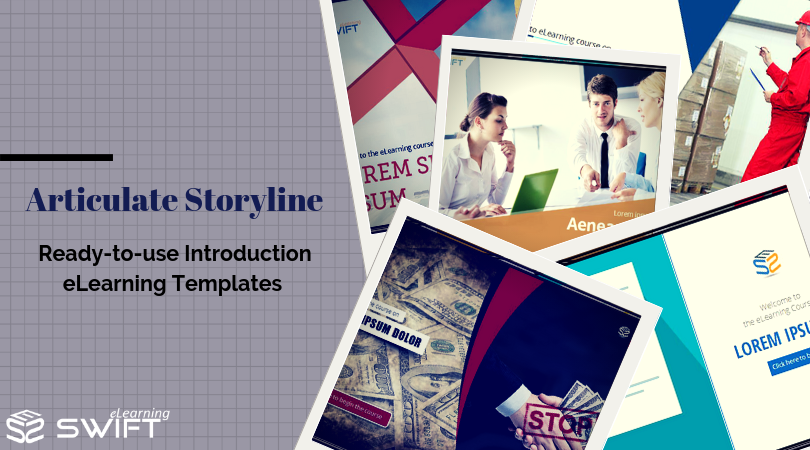 We release the next set of Articulate Storyline ready-to-use introduction templates to help budding developers and instructional designer in Custom eLearning Development.
The templates interface or the screen is divided into two halves with a slanting line. The left half has logo placeholder, title placeholder, welcome text and the button with the text "click here to begin." The right half of the screen has an image representing the course title.
In this Intro template, the screen is divided into two halves by a convex line. Both the halves have provisions for images to be places. While the logo placeholder is in the upper right hand corner of the screen. The title placeholder is in the left half of the screen.
In this Articulate Storyline 360 template, the interface is divided into two equal vertical parts. The colored left half shows an info graphic image of a hand holding a paper/ resume. The right hand part has a logo placeholder, just below which there is provision for the welcome text followed by the title placeholder.