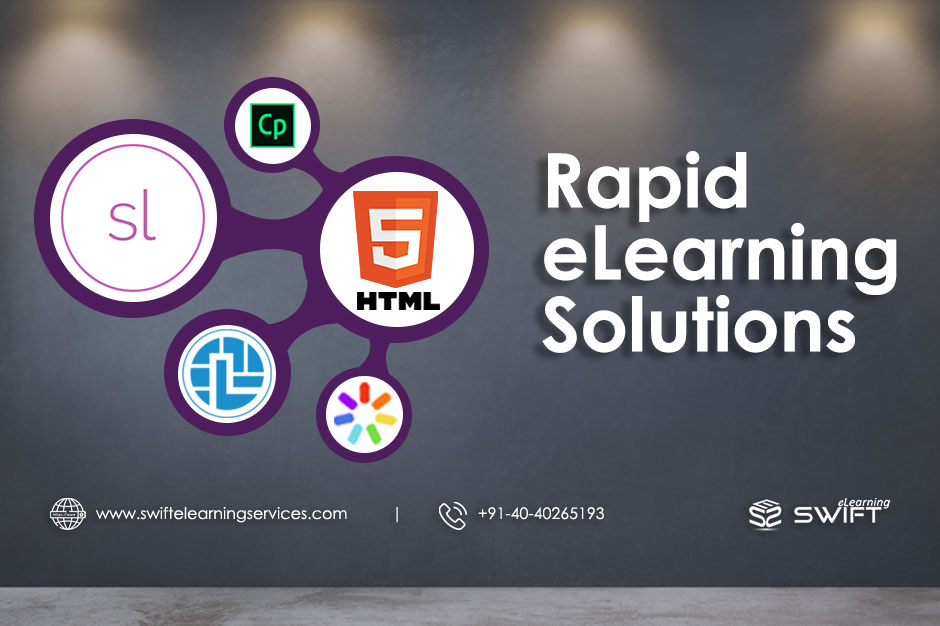 Swift eLearning Services is committed to deliver cost effective rapid eLearning solutions. As learning content designers, we are passionate about creating effective learning experiences that focus on improving the skills, behaviourbehavior and performance of your workforce and thereby delivering tangible results to your organisationorganization.
Here we offer Rapid eLearning Development Solutions which align perfectly with your organizational needs.
- Rapid eLearning Development
- Custom Elearning Development
- Translation and Localization
- Legacy Content Conversion
- Conversion of Flash to HTML5
- Game based learning
- ILT to eLearning
We follow a collaborative approach starting from needs analysis to course deployment. It helps us consistently deliver quality eLearning development on-time.